Custom Butchering
In Montrose PA
Call to Schedule Your Custom Butchering of:
Beef, Pork, Lamb, Goat, Dairy Feeder, Steers & Deer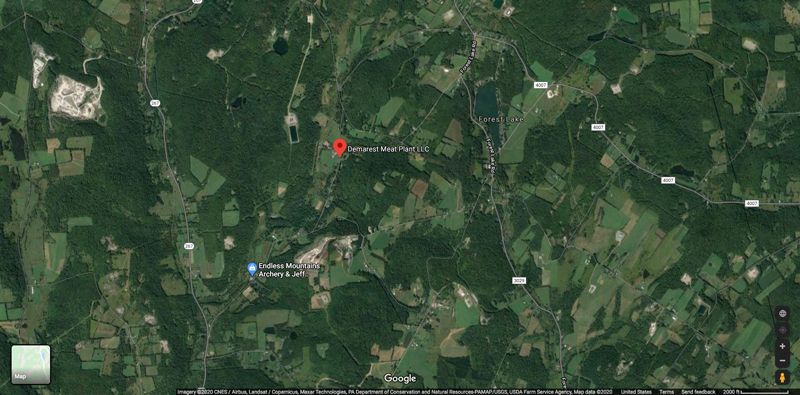 1884 Valley Rd
Montrose, PA 18801
Located Off State Route 267
Forest Lake Township, PA
Minutes Away from the Triple Cities
We are not a butcher shop! We do not have any retail meat for sale!  *We don't process/butcher any fish or poultry
If you've got livestock that needs butchering, count on the butchers at Demarest Meat Plant LLC in Montrose, PA. Since 2011, we've prepared the perfect cuts of beef, pork, goat and more for customers throughout the Southern Tier of NY and Susquehanna, Bradford, Wayne and Wyoming Counties in PA. We are family-owned and operated.
You're the boss when you come to Demarest Meat Plant LLC for custom butchering. Just tell us how you like it and we'll slaughter it, let it age and cut it to your standards. We can turn your meat into beautiful, mouth-watering dishes like steak, sausage, smoked ham, bacon and much more! We'll let you know when your meat is ready for pick-up—we even offer trucking for larger livestock.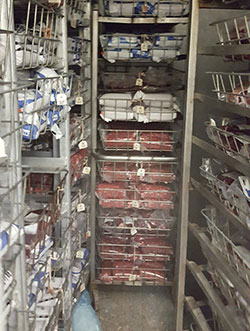 Custom Butchering Pricing & Cut Up
.
Butchering, Cut & Vacuum Packed $0.75/lb
Testimonials
Here is what some of our customers have said about our service!
"The Demarest Meat Plant LLC is a locally owned business which employs local workers and serves its community. The plant is clean and has used reclaimed building materials to outfit its needs. We have been very pleased with the customer service, friendliness, and quality we have received there. The packaging is labeled well and holds up excellent in the freezer. We use the Demarest Meat Plant LLC for our butchering needs and will continue to do so. Steven, the owner, is wonderful to work with and educates us as we go through the process."
"I recently used the Demarest Meat Plant LLC to process a side of beef that I had purchased. I was sharing the meat with two of my married children and their families. Steve the owner was very helpful in advising us on the best way to make the cuts due to the fact that the needs were different for all three of us. He was very accommodating and knowledgeable in everything from aging the meat, to cuts that would accomplish our requests as well as packaging. The meat was clean and vacuum sealed and was ready on time. Also we had priced other butchers in the area and the boys at Demarest Meat Plant LLC were very competitively priced. I would highly recommend them for any of your meat processing needs."
"I used Demarest Meat Plant LLC recently to have lambs and goats processed. I was pleased at how clean the facility was. The product is vacuum sealed, labeled well, with a nice presentation. Steven, the owner, is helpful at adjusting the size of the packaging, to accommodate your family's needs. I would recommend Demarest Meat Plant LLC."
Areas Served
We serve Susquehanna, Bradford, Wayne and Wyoming counties in PA and the Southern Tier of NY.
To learn more about how we can custom butcher your livestock and wild game, call 570-553-1650.
H0urs
Monday-Friday: 9am - 5pm
Saturday: 9am - 12pm
Hours During PA Rifle Season:
Monday-Saturday: 8am - 8pm
Sunday: 9am - 12pm